Efficient Windows 11 image testing
Windows 11 launched on 2021 年 10 月 5 日. The latest version of Microsoft's operating system focuses on improving reliability, security and compatibility. But these new features come with stricter system requirements than previous Windows updates, and the security features may affect performance on some systems.
IT managers face new challenges when assessing how and when to upgrade to Windows 11. The strict hardware and system requirements for Windows 11 may exclude some endpoints from upgrading to Windows 11. IT managers must decide whether to maintain or replace older systems running Windows 10.
IT managers face major Windows feature updates every six months and a steady stream of security patches and quality updates in between. Running Windows in an enterprise environment means adopting new processes to accommodate the OS-as-a-service delivery model. IT 团队必须灵活和敏捷,找出现有流程中的高效做法并建立新的最佳实践。然而,更新周期缩短意味着用于测试的时间减少,这对每个企业来说都是风险。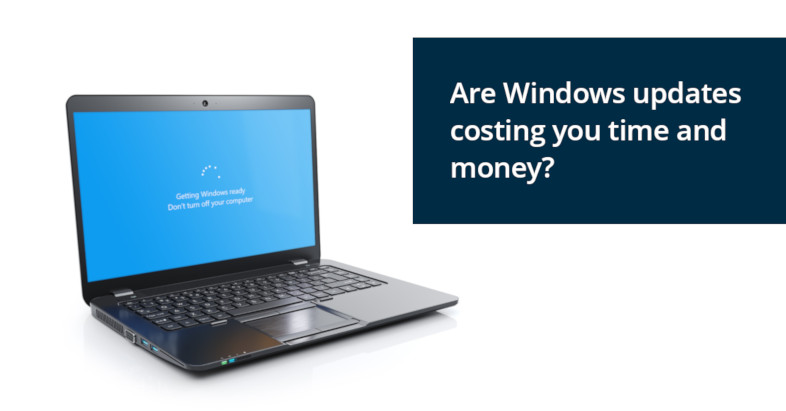 Fast, dependable Windows 11 image testing
IT teams take different approaches to Windows image testing. 有些采用集中式方法,在专用的测试环境中测试有代表性的 PC 配置示例。另一些则将应用程序测试工作委派给业务组和应用程序负责人,由他们提供兼容性和用户体验方面的反馈。
无论采用哪一种方法,都涉及大量耗时的手动工作。Evaluating PC performance can be slow, tedious and difficult. It is hard to collect, analyze and compare different forms of performance data. And with a manual approach, it's also harder to ensure that the testing is consistent and easily repeated over time.
We're often asked how benchmark testing can help streamline the Windows image creation process. 好消息是,与人工性能测试相比,基准测试具有很多优势。
---
Consistent, repeatable results
The main challenges with a manual testing approach are ensuring that your test is repeatable and that you are measuring relevant aspects of performance.
使用设计完善的基准测试是保证用户每次都以相同方法测试相同内容的最佳方法。This consistency is essential when comparing the performance of a new OS image against your baseline.
UL benchmarks are developed in partnership with leading technology companies to ensure that the results are accurate, relevant and impartial.
易于分析和报告
UL benchmarks produce a score as a measure of performance and a range of sub-scores that help you understand specific system capabilities.
Comparing the performance of two OS images is as easy as comparing the benchmark scores. You can export your benchmark results as PDF files for reporting or as XML for analysis in other tools.
Our Testdriver benchmark automation platform saves your benchmark results in your own private database. It also offers powerful, built-in reporting, charts and data analysis tools.
Save time with automation
UL benchmarks are easy to install, set up and run. 在大多数情况下,只需点击一下即可开始基准测试。用户还可以通过带脚本的命令行,配置和运行我们的基准测试。
For testing at scale, our Testdriver benchmark automation platform lets you test hundreds of PCs remotely over your network.
Automated benchmark testing can save hours of repetitive manual work. 更棒的是,在测试运行期间,用户可以专注于其他任务,充分利用时间。
How to benchmark Windows 11 image performance

UL Procyon 办公室生产力基准测试
UL Procyon 办公室生产力基准测试使用微软 Office 应用程序来衡量电脑的办公生产力工作性能。The benchmark workloads feature relevant, real-world tasks using Word, Excel, PowerPoint and Outlook.
The benchmark combines the relevance of testing with real apps with the convenience of a standardized test that produces consistent, repeatable results every time.
The Office Productivity Benchmark focuses on measuring aspects of performance that affect the user experience, such as providing smooth interactions and processing large tasks quickly. Using real apps means the benchmark results reflect the performance of the system a a whole.
更重要的是,办公室生产力基准测试也很容易安装,并从 UL Procyon 应用程序或命令行中运行,无需提升权限或进行复杂配置。

Testdriver 基准测试自动化
Testdriver works with UL Procyon to streamline and automate benchmarking at scale. It's the ideal tool for IT teams that support a range of PC configurations.
Testdriver 是一个针对企业 IT 经理和其他高级用户的基准测试自动化平台。借助 Testdriver,用户无须在现场即可远程测评电脑。你可以从一个方便的控制台上对你网络中的任何电脑,安排、部署和运行基准测试。基准测试结果会自动从每个系统中收集并存储在您的中央数据库中。User-defined labels help you group and categorize systems.
Your benchmark results are collected from each system automatically and stored in a central database. You can explore the database with powerful built-in reporting and result management or use your own business intelligence software and tools.
Testdriver supports benchmark automation with compatible UL Procyon benchmarks for testing Windows PCs. Testdriver is available as an on-premises application or as a cloud-based service.
立即开始测试 Windows 11 映像性能
IT professionals around the world choose UL benchmarks to measure, understand and manage computer hardware performance. 我们创建了业界最受信任和使用最广泛的性能测试,可帮助像您这样的 IT 专业人员做出更明智的决策。
Contact us to learn more about streamlining your OS image testing process with UL benchmarks.
联系我们